I just sent some money to a friend to pay for my dues for our softball league.   I sent it using my phone with the Square App.  You may have used this technology before.  I was at a bar with some work friends and instead of splitting the check, one person took care of it on his credit card and the others sent him cash for there beers, while one person sent money via Venmo on his phone.
There are now tons of ways to send money via your phone.  There is Apple Pay, Google Wallet, Pay Pal, you can now even send money to a friend via Facebook.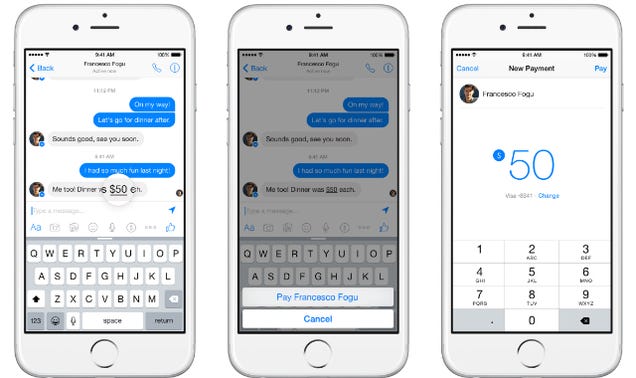 We are rapidly becoming a cashless society.  It is not stoppable.  There are lots of advantages to being able send people money via smart phone.  For one it will be much harder to get robbed especially as security improves.  It is also extremely convenient.
The downside is the tax man will be able to track everything and could put your transactions in question leaving you to explain why people are sending you money.  The government will prefer every cash transaction to be digital.  Don't believe me? "With the passage of House Bill 195 into law, the State of Louisiana has banned the use of cash in all transactions involving second-hand goods."
You read that right.  Cash is now illegal to use at garage sales in the state of Louisiana.   I won't blame you if you get all revelations on me, but I'm not sure what good it will do.  In any case what the heck am I getting at here?  Oh yeah!  Here at Tao Economics we view both yin an yang.  When one side gets tilted something else seems to pop up to counter.  In the case of government tracking all your banking transactions the counter may just be bitcoin.  It is possible to track bitcoin transactions, though you can  run your blockchain through a tumbler making it very difficult to track in the sense that no law enforcement will have the time to put together the jigsaw puzzle that makes your transaction.  I don't know if bitcoin will stand the test of time or if something else will take it's place, but I believe digital anonymous transactions will become easier and more frequent down the road.   One last thought on bitcoin, it is much easier to move bitcoins out of the country than it is gold.   This is not a knock on gold.  Make sure you have monetary insurance in the form of precious metals if you do not, but it may just be worth having some bitcoins as well.  Heck Greece found bitcoins be to quite helpful during 30 minute wait times to access a ATM.  Or why not combine the two!  There is something new out there called bitgold. It combines bitcoin like transactions that are backed by gold.
[shock_spots id="255″]
Cash is not dead yet and it may be vital to keep some good old cash in your home.  Multiple financial newsletters I have read recently point out problems of people trying to withdraw large amounts of cash.  Many times the bank will not have the cash they want and we are talking in the $2,000 range.  What if a crisis hits and there isn't enough cash to go around?   There really isn't that much actual physical currency compared to all the 1's and 0's floating around.
The velocity of money is dead.
The velocity of money is how fast money changes hands and it has never been so low.  The chart above shows the extreme, and when something gets extremely lopsided we will eventually see a reversion to the mean.  My prediction is that new mobile phone payment systems will increase the velocity and that inflation will eventually pick up again.  However, I do not believe the velocity will pick up right away, in fact we could see the velocity taking some time to bottom as deflation is still the bigger threat at the moment.
Bottom line, make sure you have physical gold for monetary insurance and physical cash in your home to get you buy in case of an emergency.
-Cor
by