A new thread with lots of material to add. Here's a couple:
---
California port situation is caused by a driver shortage.
Not so fast:
It is in part caused by a California Truck Ban which says all trucks must be 2011 or newer and a law called AB 5 which prohibits Owner Operators.
Traditionally the ports have been served by Owner Operators (non union).  California has now banned Owner Operators.
Long term, truckers in California are not investing in new trucks because California has a law that makes them illegal in 2035.  The requirement is to purchase electric trucks....which do not exist.
And in the words of Paul Harvey, "Now you know the rest of the story"
CARB to begin blocking certain trucks' DMV registrations in 2020
Carriers domiciled in California with trucks older than 2011 model, or using engines manufactured before 2010, will need to meet the Board's new Truck and Bus Regulation beginning in 2020 or their vehicles will be blocked from registration with the state's DMV, the state has said.
The new "health-based requirements" will need to be met before a driver is allowed to register his or her truck through the Department of Motor Vehicles, CARB says. A new enforcement tool used by the DMV beginning in 2020 will automatically block 2010 and older trucks from registration
---
You could be forgiven for thinking this one is from Babylonbee:
Cop26: World leaders' electric cars could be powered up by vegetable oil-fed generators because of charger shortage
A fleet of luxury electric cars carrying world leaders to the Cop26 conference could be re-charged using cooking oil-powered generators because of a lack of charging points.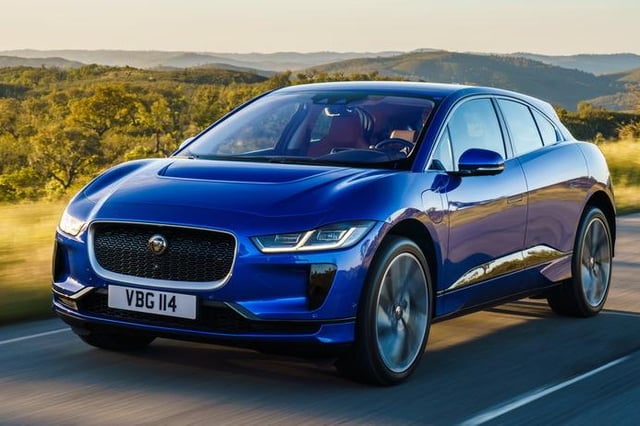 The UK Government has confirmed the plan despite insisting that "sustainability will be at the core of Cop26".
The fleet of some 240 Jaguar Land Rover vehicles including its I-PACE SUVs will be provided to ferry the 120 visiting heads of state and their entourages between their hotels and the SEC venue in Glasgow next month.
A Cop26 spokesperson said where generators were required for charging the vehicles, they would run on hydrogenated vegetable oil - recycled cooking oil - derived from waste products.
The number of generators being provided and their locations have still to be finalised, but there is speculation they could include the Gleneagles Hotel, 47 miles from Glasgow.
The spokesperson said: "World leaders will be provided with EVs for the duration of their stay.
"The UK will be offsetting all carbon emissions associated with running the event.
"We are aiming to achieve ISO 20121 certification, which will address all aspects of sustainability of the event including carbon, waste management and supply chain management.
"We are working with sustainability consultants on this effort."
The experimental use of hydrogenated vegetable oil to power generators during the building of the 21 Moorfields office development in central London two years saved 1 tonne of carbon for every 350 litres of fuel used but also produced 71 per cent of the nitrogen oxide emissions and 23 per cent of the airborne particulates of diesel.
Announcing the Jaguar SUVs' Cop26 role last month, the UK Government said: "The vehicles have all been sourced from existing fleets in the UK, helping ensure the carbon footprint remains low."
Jaguar Land Rover said the vehicles, which cost upwards of £62,245, could travel 292 miles on a single charge.
Cop26 President-Designate Alok Sharma said the cars demonstrated the carmaker's "climate leadership in their field".
Jaguar Land Rover chief executive Thierry Bolloré said it was delighted to "deliver zero-emission transport at the summit".
However, sustainable transport campaigners were aghast at the lack of planning to ensure sufficient electric chargers were available.
They said the heads of state should instead make use of the free electric shuttle bus service for Cop26 delegates between Glasgow city centre and the SEC.
Transform Scotland director Colin Howden said: "It's disgraceful that the UK Government is scrambling to put in chip-fat powered generators at the very last minute.
"Governments are great at pretending to take action on sustainable transport, but this reveals the complete lack of preparedness for the wholesale switch away from fossil fuel cars that we require.
"Of course, what we do have in Glasgow is a fleet of new electric buses.
"So perhaps this should be used as an opportunity to get some of these world leaders out of their cars and on to buses."
A spokesperson for the Gleneagles Hotel said: "No charging generators have been set up at Gleneagles and we're not aware of the details of those plans."