This is the piece of rubbish who has been threatening to kill white people in the UK. Shot by (of course) another black person in a drive-by.
From the Guardian: 
Thousands of YouTube comments on Sky News Australia video celebrate BLM activist being shot in head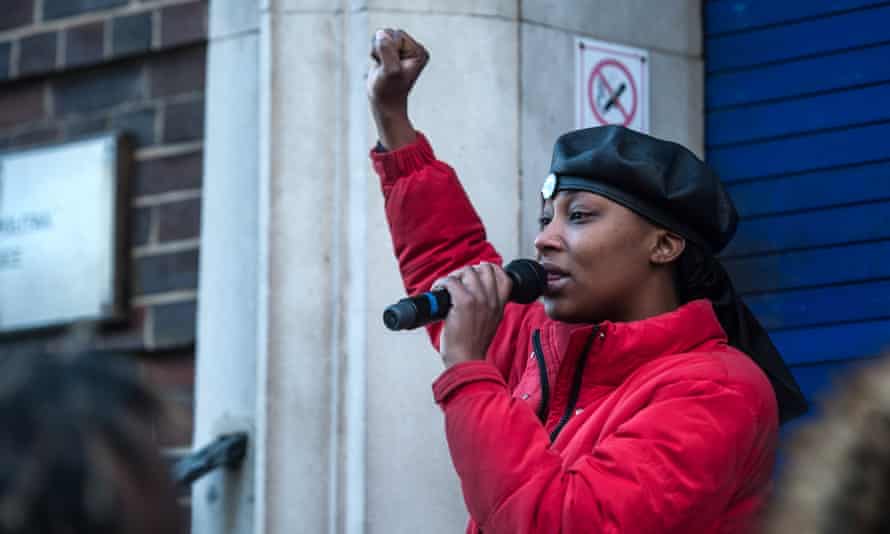 Sky News Australia's YouTube channel has published more than 9,000 comments mostly celebrating and mocking the shooting of a Black Lives Matter activist in Britain who is fighting for her life.
The racist and violent comments, which could be described as hate speech, appear below a short video news report uploaded on Monday about the activist Sasha Johnson. Johnson remains in a critical condition after sustaining a gunshot wound to her head in an incident in south London.
Quote:"Damn, every once in a while I read something that makes me want to celebrate," one typical commentator on Sky's YouTube channel wrote. "Hope she enjoys being a vegetable."

Another person commented: "When you preach violence this is what you get. Don't feel sorry for any of these criminals!!"