St. Anthony resident receives anonymous letter chastising them for their Christmas light display and calls it a reminder of "systemic biases against our neighbors who don't celebrate Christmas or can't afford to put up lights of their own."
It further calls the lights "harmful."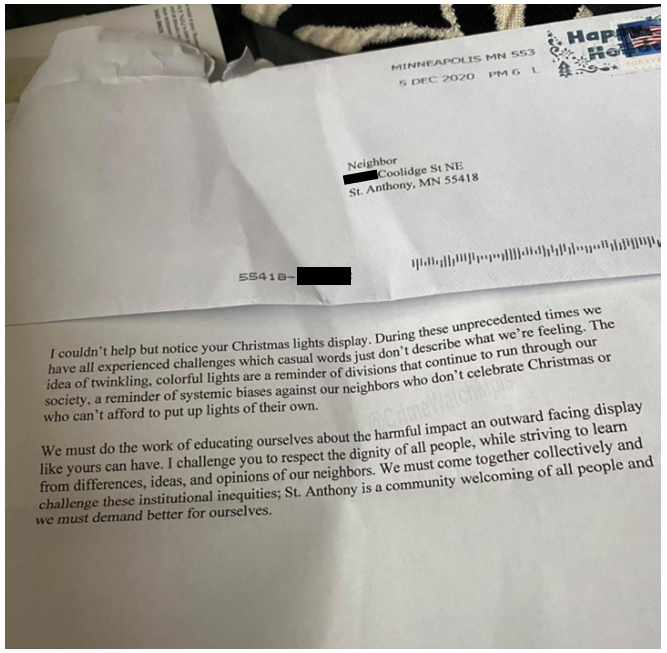 [/url]

[url=https://twitter.com/CrimeWatchMpls/status/1336049824391688194/photo/1]
Now there is someone who needs a thorough slapping!