Hmmmm........the chart watchers say the Dow is following in the footsteps of the 1929 debacle.
"While Gundlach fears 1999, many are more concerned the current bear-market bounce is more akin to the 1930s collapse. Either way, this is far from over...
Y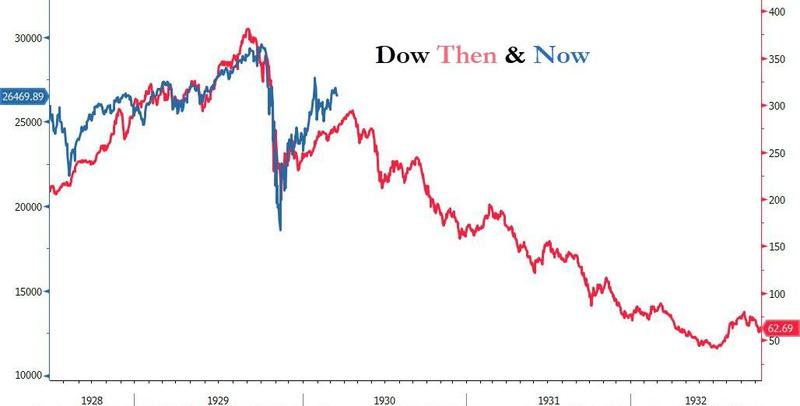 Gary Shilling believes a 1930s-style decline in the stock market is just ahead... "
https://www.zerohedge.com/markets/gundlach-says-classic-bear-market-rally-reminds-him-1999