If this is true, it might be a good idea to stay away from the stuff ?
https://www.zerohedge.com/markets/millen...-next-tsla
"As precious metals accelerated higher in the last few days, we joked (kinda) on Twitter that the surge in momentum would soon become a magnet for the new trading gurus manning their desks at home - whether in China or Chinatown - and send it to new all time highs.
One day later, it's happening as Robinhood users flood into the gold and silver ETFs. For SLV, the number of RH users holding the ETF has surged from around 15,000 to 20,000 in the last few days...

... making it the 16th most popular pick on Robinhood as of the past 24 hours.
In GLD, we have seen less of a sudden surge so far, but the higher it goes the more RH users are buying with over 28,000 now holding the gold ETF...

And in typical Robinhood fashion, every dip is being furiously bought: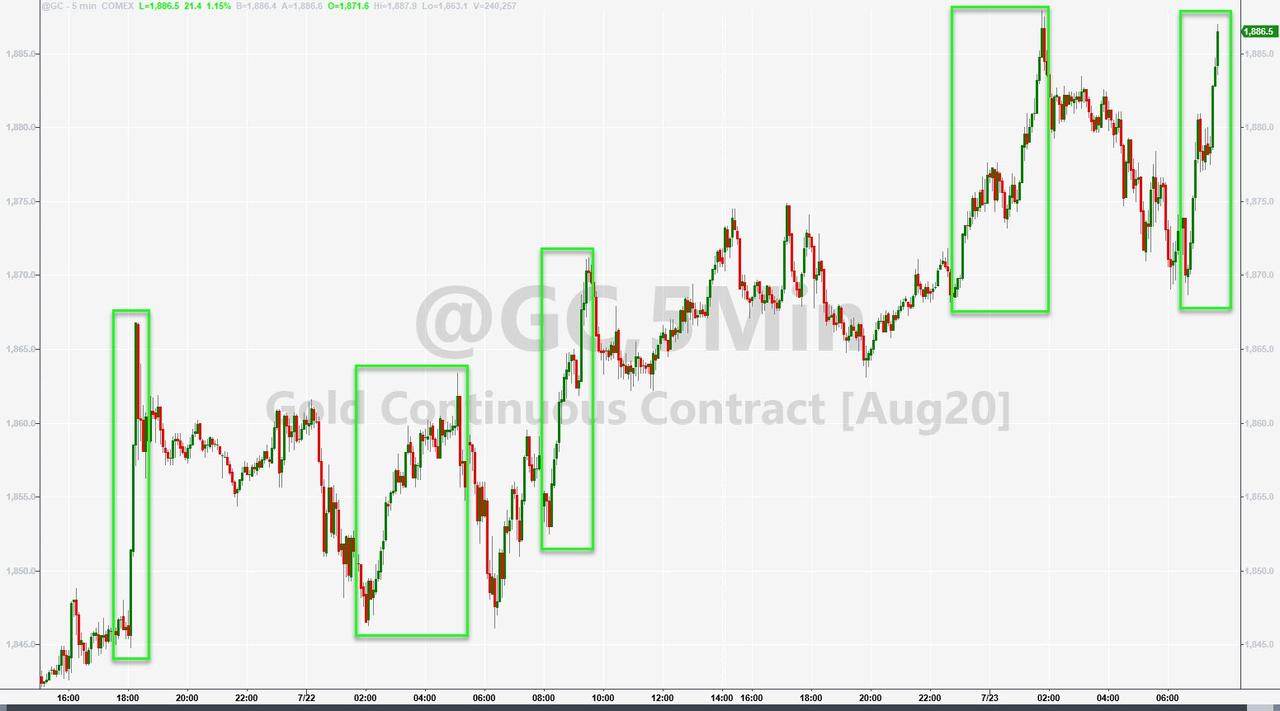 Does this spell disaster for the rally in precious metals? With momo chasers piling in at the margin? Well it didn't seem to hurt TSLA..."
[url=https://www.zerohedge.com/s3/files/inline-images/2020-07-23_7-30-41.jpg?itok=3q4CaBaD][/url]